FALL AFTER SCHOOL CLASSES
AFTER SCHOOL CLASSES
RIVERSIDE PARK FIELDS AND COURTS NEAR WEST 103rd STREET
CLASSES RUN FROM WEEK OF SEPTEMBER 11 THROUGH WEEK OF DECEMBER 4
3:45 PM - 5:00 PM
WEEK OF DECEMBER 11 WILL BE USED AS A MAKE-UP WEEK. CLASSES MAY GO 3:30 PM - 4:45 PM IN LATE NOVEMBER/DECEMBER
FLAG FOOTBALL (Ages 7-9) - MONDAYS or WEDNESDAYS
FLAG FOOTBALL (Ages 10-12) - TUESDAYS or THURSDAYS
BASKETBALL (Ages 7-9) - TUESDAYS or FRIDAYS
BASKETBALL (Ages 10-12) - MONDAYS or WEDNESDAYS
PRIVATE GROUP CLASSES
School pick-up available

Arrange a group of 6+ players

and form your own private class!
Basketball, Flag Football, multi-sport and more!

Class organizer goes free!
Upper West Side field locations, multiple days/times available
Email us [email protected]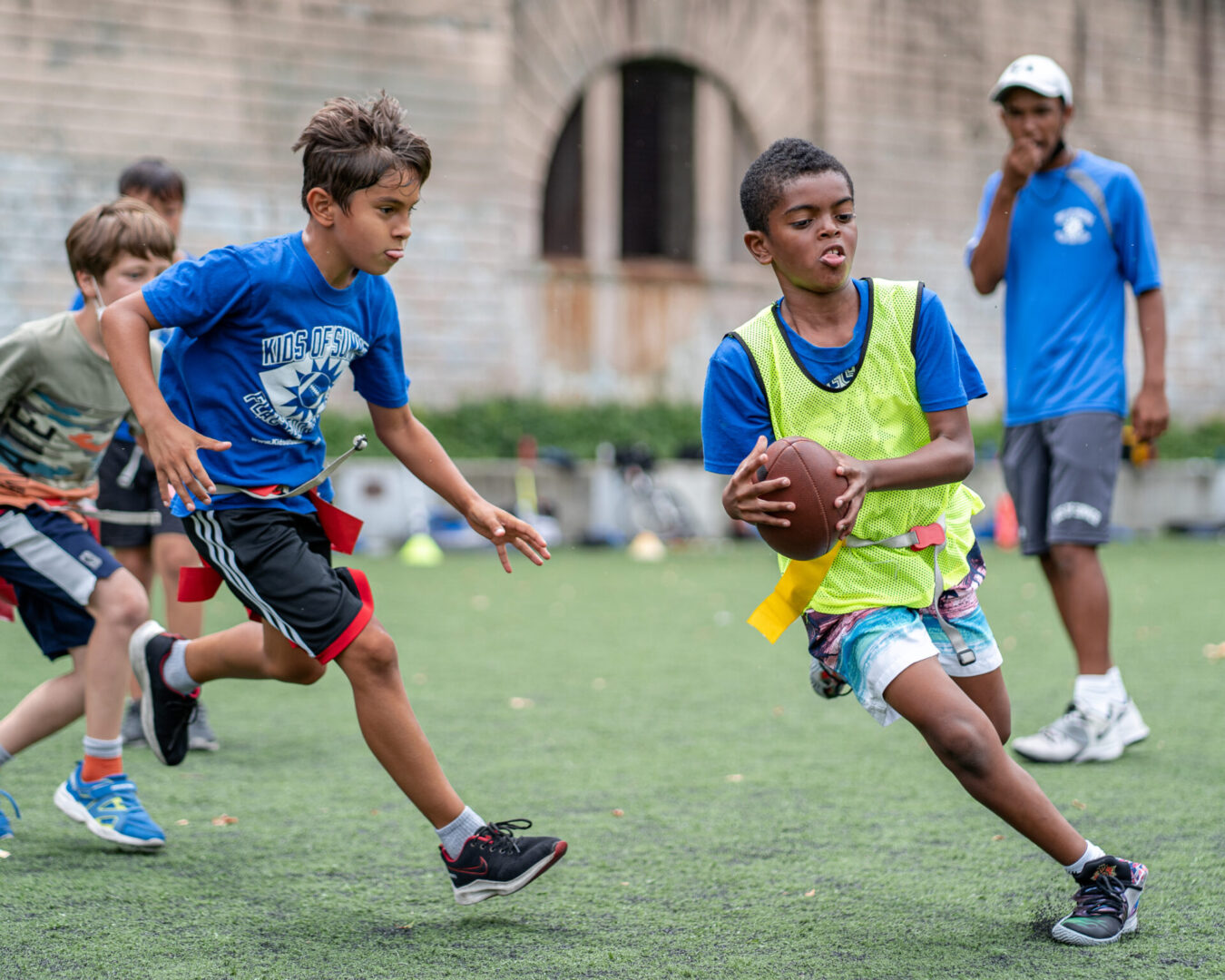 FALL AFTER SCHOOL CLASSES
- Multiple sport and age options with players split by age and experience
- Experienced, responsible and energetic coaching in a fun and organized atmosphere
- Skills building practice drills and tons of fast paced game play for each class
- 75 minute classes for more play time and more value!
- Age appropriate, small groups good for all levels
- Convenient Upper West Side locations
-Make up classes for any weather cancellations
For Private groups class organizer goes free with a group of 6 or more players!
COACH PICKUPS FROM SCHOOL AVAILABLE FOR GROUPS OF 4 OR MORE PLAYERS!
REGISTER THROUGH THE LINK ABOVE FOR PRE-ARRANGED SESSIONS 
E-MAIL: [email protected] to set up a Private Class!