Spring After School Sports
SPRING AFTER SCHOOL SPORTS CLASS SCHEDULE
BASKETBALL / FLAG FOOTBALL / SOCCER
APRIL 6 - JUNE 17 PROGRAMS FOR AGES 5-13
CHOOSE YOUR DAY FOR THE SEMESTER
4:00 PM - 5:30 PM
RIVERSIDE PARK FIELDS @ WEST 106th STREET
BASKETBALL (Mon / Tues / Wed / Thurs) - Ages 8-12
FLAG FOOTBALL (Tue / Wed / Thurs) - Ages 8-13
SOCCER (Tue / Wed / Thurs) - Ages 5-10
$475 for 10 Week Semester + 1 Make-Up Class Built in!
(*Monday sessions off 5/31 and are $435)
ARRANGE A GROUP OF 3 OR MORE AND GET 10% OFF - E-Mail Us For Info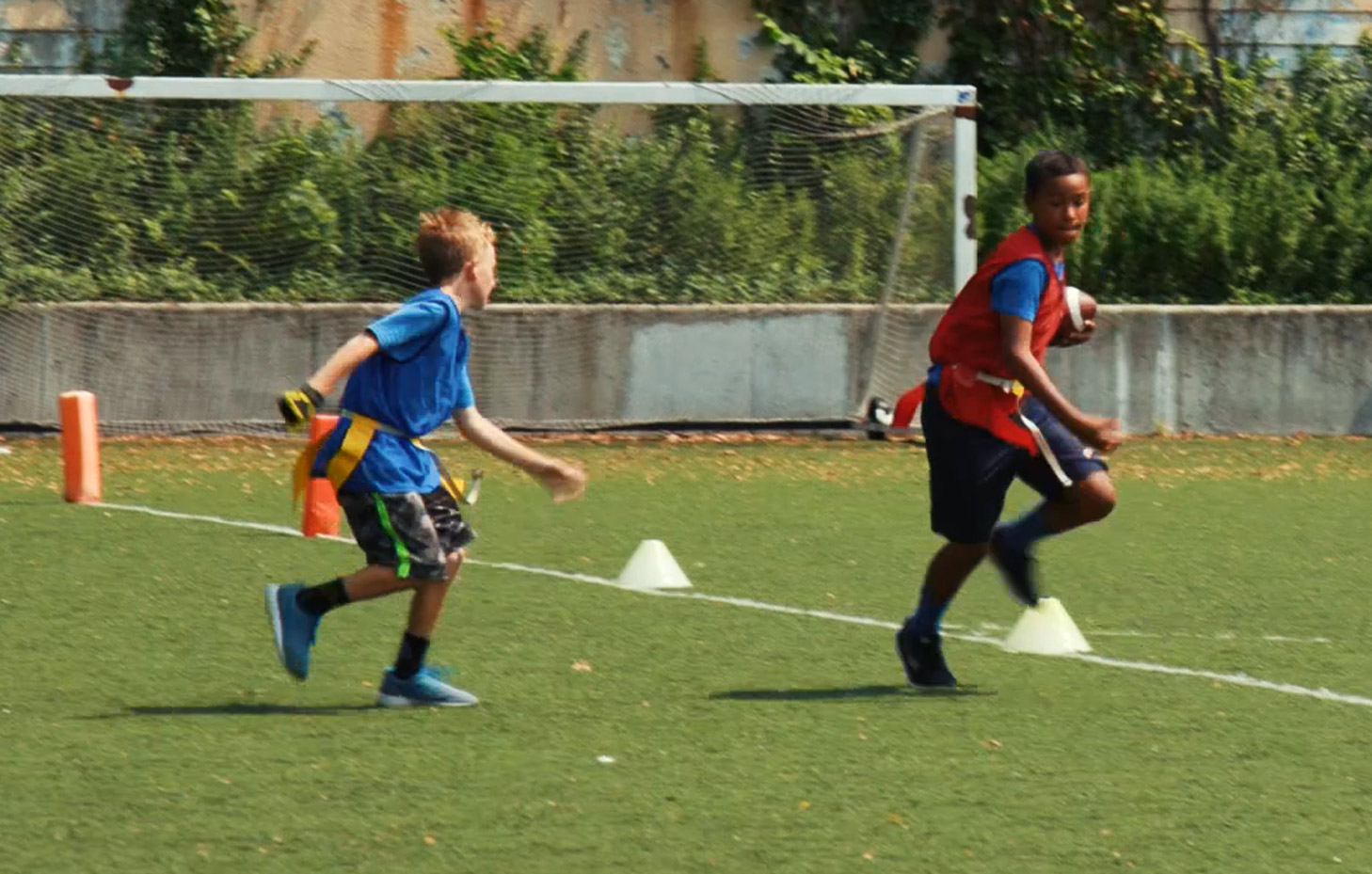 SPRING After School Sports
- Each semester is 10 classes and each class is 90 minutes of non-stop sports action!
- Experienced, responsible and energetic coaching in a fun and organized atmosphere
- Skills building practice drills and fast paced game play for each class
- Age appropriate, small groups good for all levels
- Beautiful turf field facilities with a convenient Upper West Side location
- 100% Outdoors with strict COVID-19 Protocols
- Just what kids need this Spring. Bring your friends!
Basketball 8-12
Soccer 5-10
Flag Football 8-13
$475/semester. (Mondays are OFF 5/31 and $435)
Space extremely limited!
Strict COVID-19 Safety guidelines